McIntosh Farm Machinery has been designing and manufacturing quality farm and agricultural machinery throughout New Zealand and Australia for over 60 years. McIntosh Farm Machinery is known for its engineering, innovation, strength, and performance, making our products long-lasting and reliable.
Call us on 06-858 6041 or contact us to get a quote on a McIntosh that's right for your needs.
McIntosh Bale Feeders feature a deep V and a wide width construction that will hold the bale in longer as it rolls up the sides, reducing the need to change the direction of the feeder as often, and assisting when feeding out on the downhill side on rolling country. The cradle is intentionally short to help reduce the chance of bales twisting around and taking longer to feed out. The high front and back bars help stop the bale from falling out when travelling and feeding.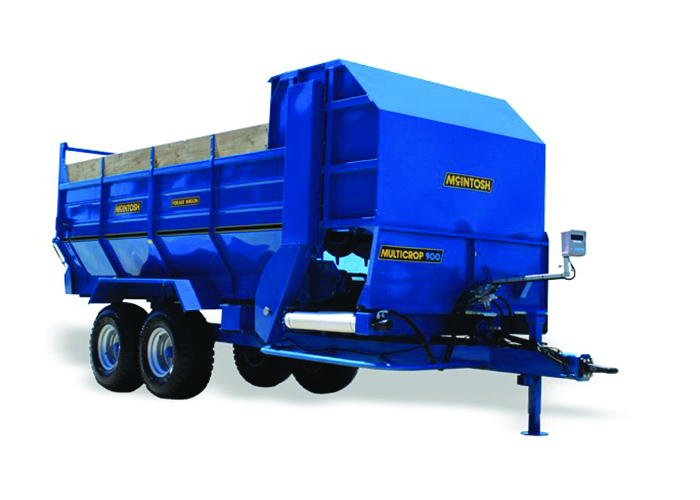 The McIntosh Beater wagon is an addition to the conventional chain elevator system. The unique design with three PTO-driven horizontal beaters allows for better incorporation and more consistent blending of different products. Bales are broken up so that cows do not have to lift their heads to drag the feed apart, resulting in less wastage. McIntosh Beater Wagons can handle round and square bales quickly and efficiently, operating in both field and feed pad conditions.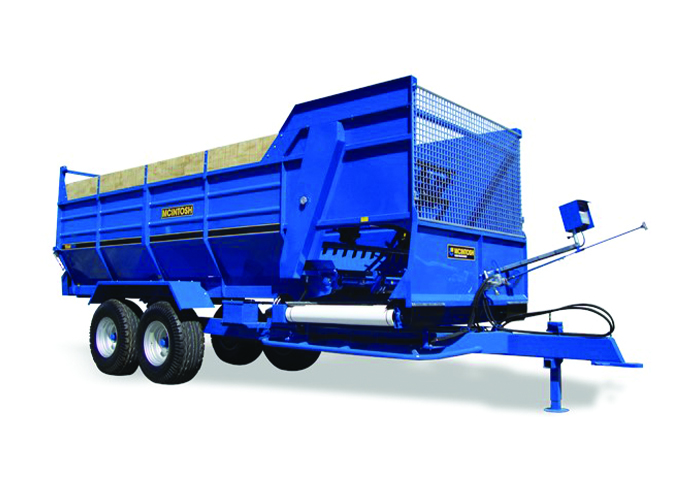 McIntosh Silage Wagons are built with a true bathtub design. The narrower body is ideal for feed pad work, while still being stable on rolling country. Fully welded sides and 5mm steel floor gives our wagon superior strength and durability with no bolted or riveted joints. The elevator angle allows the front of the wagon to be fully loaded against, and it will start every time without the need to back the load off.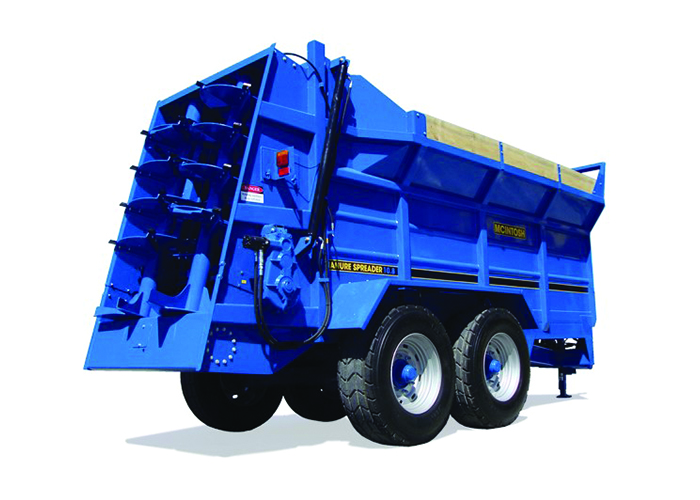 Available in 7.5, 10.8 & 13.5m3 McIntosh Manure Spreaders are designed to spread a wide variety of products in a consistent and even manner. New 13mm floor chains and improved sealing rubbers have enhanced the performance and build quality. Designed for New Zealand conditions. Up to 16m spread with a very even pattern. Semi liquid waste can be spread with the longer front and back rubber skirts.
McIntosh trailers offer exceptional tonnage ratings thanks to the super-strong chassis, heavy-duty deck runners, and closely spaced cross members. Combining a high-quality build and an emphasis on strength.
Other features include a high tipping angle, an easily removable tailgate, and side panels, plus a host of optional extras to meet your specific needs.